It's a wide-spread belief that editors sit at their desks all day reading and editing, complete with the iconic red pen.
I'm not going to lie. When I first contemplated a job as a children's book editor, I did the same thing. I can read children's books for a living! That would be great!
But the truth is, while editors do read and edit a lot, most of that happens on our own time on evenings and weekends: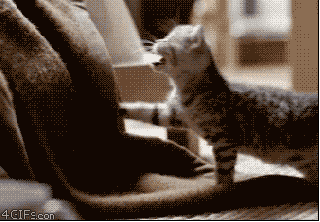 It's a rare day when I actually get to edit in the office.
So, what does an editor do all day, then? Well, here's a day in my life. Let's see. I don't even know what will happen!
9:00 AM – Get to work. I grab a cup of coffee and quickly skim my emails to see if there's anything I need to deal with right away. There isn't. I write a fast update email to an author and agent, and mark a couple of emails to come back to later in the day or later this week.
That done, I settle in for my daily ritual of checking sales orders and look for tasty book-related news and great pieces about my authors' books to share on social media. Do all editors engage in one or both of these activities? I have no idea. But this is my pattern to ease into the day.
9:30 AM – Author calls to check in on something. We have a lovely, quick chat.
9:35 AM – Bethany stops by my desk to check in.
9:45 AM – Time for another cup of coffee. Off to the kitchen I go!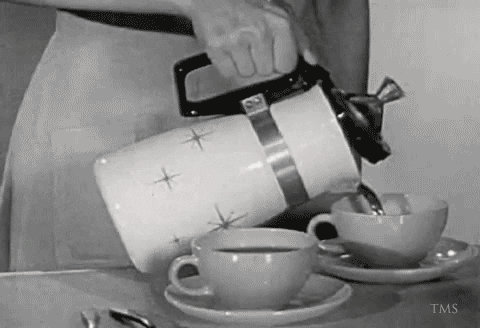 9:50 AM – Start writing the draft for a deal announcement for a book I've recently acquired. Sometimes the editor takes the lead on this, sometimes the agent. And sometimes the announcement copy comes very quickly, and other times, not so much . . .

This one was a little tricky. It takes a while.
10:15 AM – Email agent draft copy of deal announcement for her thoughts and comments. Cross that off the list. Phew!
10:22 AM – Start typing up this blog post and realize it takes a long time to sound elegant AND research appropriate photos and GIFs. (I do it for you, dear reader.)
10:55 AM – Respond to agent asking about when client will receive editorial letter.
10:56 AM – Back to the post.
11:05 AM – Rachel stops by to catch up on some points since she's just back from what sounds like a gloriously relaxing vacation. We talk ARC set up, some administrative concerns, and reviews among other things. We also discuss the impending Lesbian Hillbilly Militia attack, which I promised her I would include in this post. Link here: http://www.dailydot.com/irl/lesbian-and-transgender-hillbillies-are-taking-over-your-town/?llid=xKlJ&ls=dd&type=cpc&campaign=xKlJ
11:25 AM – Last catch up on the post. I'm almost up to current! I need to figure out the next task to tackle!
11:29 AM – Realize I missed social media-ing a teaser from one of my forthcoming books that went live this past Tuesday! (Check it out here.) So I tweet the link.
11:32 AM – Update an offer form with agreed terms. I like to have one sheet with everything clearly laid out. It makes it easier when it comes time to draft the contract.
11: 40 AM – Derailed by important email. Do a little research and respond.
11: 56 AM – Send updated offer form to agent to make sure it's all as agreed.
11:58 AM –  Create folder for new author. Love adding the new!
12:02 PM – Agent likes the deal blurb! Hooray! She's sending it on to other involved parties to make sure we're ready to submit.
12:05 PM – General administrative reorganizing.
12:14 PM – Sit down to review a proofread. For me, this means printing out the PDF, inserting proofreader's comments, and giving it another read. Once the book is typeset, I just catch more on the physical page. When I have everything together, I'll mark it all back into a PDF and send it to the author for her to confirm she approves all the changes.
I suspect that this new development will be most of the rest of my day. . . . Life as editor = you don't actually get to plan out your days and keep to that plan.
And, contrary to the above, I'm actually editing in the office, today! Caveat, though. This kind of editing in the office isn't all that unusual for me. It's the structural and deep line edits that usually happen outside of work hours. Going through a proofread is much more akin to proofreading—just working out he last kinks, making sure every t is crossed and i is dotted.
12:51 PM – Adobe starts a cycle of freezing. Contemplate throwing something at my computer. Decide that would be unwise.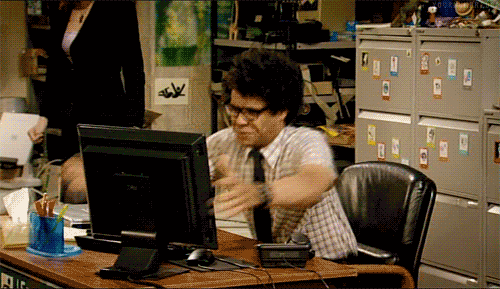 1:43 PM – Ask that we order in more red pencils. Hey, I need them!
1:47 PM – Go heat up my lunch. I'm hungry!
1:50 PM – Eat lunch while working. Periodically look up to see emails, etc. and deal with them, but mostly just making sure everything in this book is shipshape. Very apropos since it's a pirate story!
3:00 PM – Wonder why this office is so cold! The blistering conditions I'm reading about in this book are not helping.
4:00 PM – Jacket meeting. See all kinds of pretty in progress.
4:30 PM – Back to the desk to keep editing.
5:15 PM – Scroll through PW's Children's Bookshelf where a deal I've had to keep under wraps for a long time is being announced! Send the newsletter to the agent, and gleefully go share the news on social media!
5:48 PM – Off to home. It's been a really long day and its time to get cozy, maybe do some more editing, or curl up with a manuscript to read. Until tomorrow!
---
Alison S. Weiss is an editor at Sky Pony Press, where she works on picture books through YA. Some of her favorite book as a kid were Cloudy with a Chance of Meatballs, Eloise, Anne of Green Gables, and Paddington. As a grownup, favorites (that she has not edited) include Barkbelly, The Goose Girl, Circus Mirandus, The Penderwicks, and Savvy. She loves assassins and spies and sleuths, friendships that feel like they'll last forever, and love stories that will twist you into knots before they're through. She's especially eager to find a middle grade with a cozy feel, and a voice-driven, sweeping, romantic YA.
Recent and soon-to-be released projects include Jessica Taylor's Wandering Wild, Kristina McBride's A Million Times Goodnight, the Project Droid series by New York Times bestselling author Nancy Krulik, Amanda Burwasser, and illustrated by Mike Moran, dotwav by Mike A. Lancaster, Timekeeper by Tara Sim, Monsterville: A Lissa Black Production by Sarah S. Reida, Fear the Drowning Deep by Sarah Glenn Marsh, and It's a Mystery, Pig Face! by Wendy MacLeod McKnight. She's worked with New York Times best-selling author Jessica Verday (Of Monsters and Madness), Agatha Award winner Penny Warner (The Code Busters Club series), YALSA-Award winning Sarah Cross (Kill Me Softly and Tear You Apart), ITW Award Finalist Kristen Lippert-Martin (Tabula Rasa), Amalie Howard, and Sarah McGuire, among others. She also assisted on Christopher Myers's H.O.R.S.E., which won a 2013 Coretta Scott King Illustrator Honor Award and the 2014 Odyssey Award.
Follow her on Twitter @alioop7.