We're delighted to have Anne Boles Levy, author of The Well of Prayers: Book II of the Temple of Doubt Series, joining us today on the blog. We can't wait for her to share a little more about herself with us!
---
1. Why did you gravitate to the genre that you write in?
I've never had a solid grip on reality, and fantasy always seemed like a fun escape. My brother loved fantasy growing up and back then, there were few female protagonists. So I'd read his books and imagine myself in them as a hero, not a love interest, and I never quite grew out of that phase.
2. What are you reading right now?
Tragically, I'm reading students' composition notebooks right now, and my brain is numb. I have "Benchmark" by Georgie Hanlin and Shannon Swann sitting on my Kindle app, plus Anne A. Wilson's "Clear to Lift," which is a grown-up romance. Both authors live near me, and I'm making a bigger push to support authors I know, since they've done that for me. And both books look great! I just don't have this little thing called "spare time," at least until winter break.
3. If you could be a character in any children's book, who would you be and why?
You would not believe how much I identified with the ugly duckling growing up. Even as a little kid, I was a misfit pretty much everywhere. I had zero social skills and, on an awkwardness scale of 1 to 10, I was about a 20. So even as a wee lass, the idea that I might grow up to be someone lovely had a special hold on me. In the meantime, I felt for that poor duckling and how no one accepted it with all its flaws.
4. Where's your favorite place to write? 
In bed, with the laptop on my knees and the cat eyeing me suspiciously, because obviously if I have a laptop, I'm not about to feed him. And that makes me less than useless to him. I don't know why, but it's never the same without him there.
5. What's your favorite classic movie?

I'm a sucker for "When Harry Met Sally." Once upon a time, I lived in New York and felt like maybe the city would sweep me off my feet, and I'd have a best friend-turned-soulmate and Harry Connick Jr. would provide the soundtrack for our lives, and we'd even have a cool apartment. Guess what — none of that happened. New York proved wildly expensive and depressing, and the love of my life met up with me in Florida, before schlepping me off to Arizona, where my kids' favorite anime soundtracks are more of a constant background noise. But I still love the movie.
6. If you could have any animal as a pet (current or extinct), what would it be?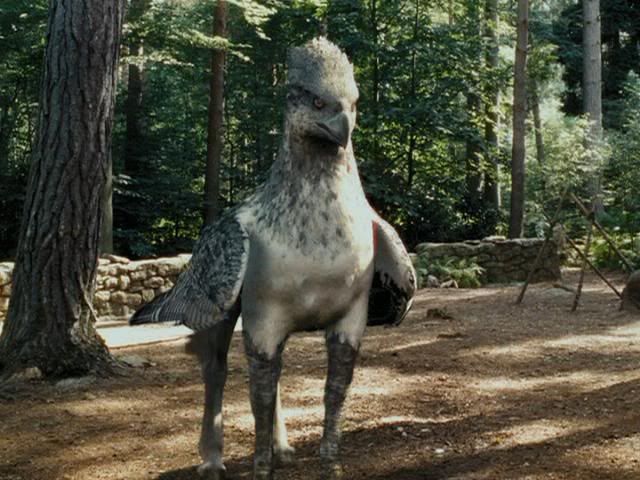 One of my students suggested a hippogriff, but sadly, the question doesn't say it allows mythical beasts, though that would be the coolest. So if you're not going to let me fly around on Buckbeak, I have to admit I'm a hardcore cat lady. We only have one right now, but we aim to grow our little family. My husband told my daughter we'd get a kitten if she got straight A's, which prompted all her grades to drop to basement levels. Sigh. So I'm waiting until either my husband or daughter gives in. It is hard to live with stubborn people, which is why I need more cats.
7. Milk, dark, or white chocolate?
DARK. How is this even a question?
8. What's your favorite holiday?
Oooh … tough one. I guess it has to be Thanksgiving because it has so many happy associations. I grew up going to my aunt and uncle's and eating myself silly. So much good food, and all my old great aunties would fuss over me. There was so much love there, even with all the gossiping and chaos and never-ending family feuds. It's where I got the idea for my character's sprawling family.
In recent years, it's just been the four of us, plus my mother-in-law, but I think we're going to start asking other folks over who don't have other relatives around. My husband is a wonder with a carving knife, and I love the smell of all those yummies baking. And it's a holiday that can be depressing if spent alone, so all the more reason to open our doors.
9. What's your favorite emoji?
For some mystifying reason, it doesn't exist yet. It's the "I've run out of f—-s to give" and features the eyes rolling. I would use it for about two-thirds of my Facebook feed, at least until after the election.
10. What did you want to grow up to be when you were your character's age?
Big surprise – I always wanted to be a writer. I definitely didn't want to be a teacher. I'm both now, and life is pretty good. It's important to be open to possibilities.
---
The Well of Prayers: Book II of the Temple of Doubt Series
The follow-up to The Temple of Doubt, by the author who Jonathan Maberry called "a powerful new voice in teen fantasy fiction. . . . Expect great things!"
Hadara, now sixteen years old, is still recovering from the night she assisted the Azwans, mighty magi, in destroying a demon that fell from the stars. She has a new job as an apprentice healer and wants to put her past—and her doubts—behind her.
On the planet Kuldor and beyond, it is deemed a sin to doubt the god Nihil's magic, and heresy to fail to worship him correctly. The Azwans, still on Hadara's island home, have begun punishing disbelievers with a vengeance.
Hadara can't shake her own skepticism, though, especially when she suspects that the demon they destroyed isn't entirely gone. What if bits and pieces are, in fact, floating around inside her and maybe taking root? Since she stood at the altar that fateful night, she's developed the ability to understand foreign tongues, among other odd talents she never had before. Had she perhaps swallowed some part of the dying demon? She suspects no one can answer that question for her, but she doesn't trust anyone enough to ask it.
But then a temple guard who she once thought was dead comes back into her life and points her toward new truths and a new sense of purpose: somewhere in the murky jungles surrounding her city, another people beckon her and demand she fulfill the destiny foretold by the falling star.
---
Anne Boles Levy currently teaches English to middle schoolers after more than two decades of writing and editing for print, web, and radio. Anne is a graduate of Smith College and studied abroad at University College London. She also has her master's in journalism from Columbia University. Anne is an amateur silversmith and the absentminded wife to her long-suffering husband, Brett. They run around after two children and a cat in Scottsdale, Arizona.
Visit her online at www.anneboleslevy.com and on Twitter @zaftigbabe.