We have a special treat today. We're interviewing not one, but two authors on the blog!. The first two books in the Project Droid chapter book series, Science No Fair! and Soccer Shocker! just hit the shelves. Authors Nancy Krulik and Amanda Burwasser were kind enough to sit down and answer our questions to give us a little bit more insight into who they are and how they came to write these hilarious books. They've known each other forever—they're mother and daughter, after all—and now they're going to answer our questions!
---
1. Why did you gravitate to the genre that you write in?
Nancy: I think, deep in my heart, I am a third grader. And I love watching kids discover that reading is fun. Chapter books are the first books kids gravitate to once they've stopped decoding and begun comprehending. Also, I don't have the patience or stick-to-itness for the time it takes to write a whole novel.
Amanda: I work with children and wanted to be able to write things my students would enjoy.
2. What are you reading right now?
Nancy: Max Perkins, Editor of Genius by A. Scott Berg
Amanda: Waging Heavy Peace by Neil Young
3. If you could be a character in any children's book, who would you be and why?
Nancy: Nancy Drew—she's smart and funny and she used to drive a roadster. Not that I know what a roadster is exactly, but still, it sounds super cool.
Amanda: Max i
n Where the Wild Things Are, because like Max I like create my own little worlds inside in my head.
4. Where's your favorite place to write? 
Nancy: I always write in our piano room—partially because it's right next to the kitchen which is great for snack and coffee breaks, and partially because it's bright and right in the center of things.
Amanda: Under my apple tree in my yard.
5. What's your favorite classic movie?
Nancy: Does The Rocky Horror Picture Show count as classic? If not, anything with the Marx Brothers (I was raised on their films).
Amanda: Breakfast at Tiffany's—I've loved that movie since I was a little girl.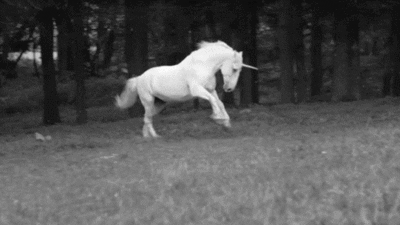 6. If you could have any animal as a pet (current or extinct), what would it be?
Nancy: I think I would stick with my dog, Josie. She's a crazy beagle mix, and she makes me nuts, but I'm pretty crazy about her.
Amanda: A unicorn.
7. Milk, dark, or white chocolate?
Nancy: Dark chocolate is healthier, but milk chocolate is the ultimate treat (especially with raisins and almonds!)
Amanda: Milk chocolate.
8. What's your favorite holiday?
Nancy: My kids' birthdays! (And Halloween.)
Amanda: Halloween.
9. What's your favorite emoji?
Nancy: I love the food ones—particularly coffee. 
Amanda: Rock On!  
10. What did you want to grow up to be when you were Logan's age?
Nancy: I wanted to be an actress—or, more accurately, a movie star like Katharine Hepburn. (I told you I was raised on old movies, right?) But I am the world's worst actress, ever! Amanda, on the other hand is extremely talented in the theater arts.
Amanda: Either a member of the Spice Girls or an actress.  I actually was an actress for a while, but I never became a Spice Girl.
---
When you have an android cousin, losing your head take on a whole new meaning!
There's nothing Logan Applebaum has ever wanted more than to have another kid around the house. SO when his inventor mom builds him a robot cousin, Logan's really excited—until he finds out that it's not so easy keeping Java's android identity a secret. Because even though Java is really smart, he doesn't seem to understand anything.
Still, with the third grade science fair coming up, having a cousin with a computer for a brain just might come in handy. Does having Java around mean Logan finally has a chance at winning first prize? Or will those nasty, super-sneaky Silverspoon twins outsmart him again?
Soccer Shocker!
The Purple Wombats' secret weapon has a really big secret.
Anyone would love having a super-scoring robot Java on his soccer team. Well anyone except Java's human cousin, Logan. That's because, up until now, Logan has been the Wombats' top scorer—and he has no desire to share the field with the team's new start player. Especially because Java won't let the other kids get near the ball—never mind score any goals. If it were up to Logan, he would just kick Java right off the field. Because as far as Logan is concerned, there's no I in team, and there shouldn't be a droid on one, either.
Praise for Project Droid:
"This quirky new chapter book series is fast-paced and full of Amelia Bedelia–style gags. Moran's black-and-white cartoon drawings add to the humor and appeal. Java is an endearingly naive and enthusiastic character, and Logan is believable as a frustrated kid trying to keep his cousin's robot nature a secret. VERDICT This entertaining new series will appeal to fans of funny stories and robots." —School Library Journal
[F]unny enough to keep fledgling readers turning pages." —Kirkus Reviews
---
Nancy Krulik is the author of more than two hundred books for children and young adults including three New York Times bestsellers and the popular Katie Kazoo, Switcheroo; George Brown, Class Clown; and Magic Bone series. She lives in New York City with her husband and crazy beagle mix.
Amanda Burwasser holds a BFA with honors in Creative Writing from Pratt Institute in New York City. Her senior thesis, a screenplay entitled Born to Me, earned her the coveted Pratt Circle Award upon graduation. This former native New Yorker is now a preschool teacher residing in Santa Rosa, California.
Mike Moran is a dad, husband, and illustrator. He has worked for really fun clients, and his illustrations can be seen in children's books, animation, magazines, games, World Series programs, and more. He often dreams of playing first base for the New York Mets, being a songwriter in Nashville or the fifth Beatle. He lives in Florham Park, New Jersey.